About our Preston block paving service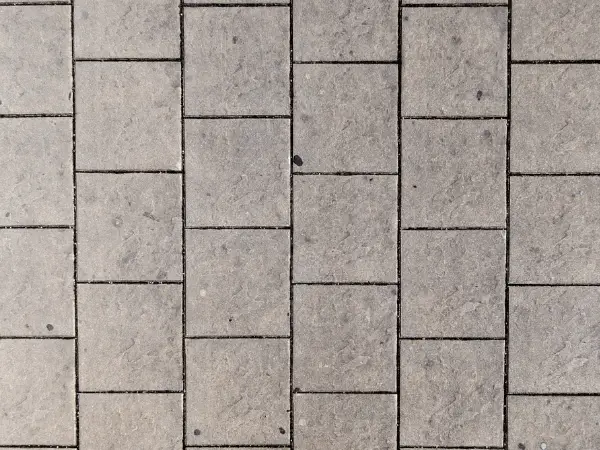 Acorn Gardening is a block paving installer based in Preston and servicing the surrounding areas. Working with all types of block paving, we offer a high quality service that you wont be disappointed with.
From large driveways to paths and edging pieces. We install block paving on its own or as part of larger landscaping projects with our full landscaping service.
All our work is guaranteed against defects and comes with a clear contract so there are no surprises. Get in touch now for a free quote or use our online cost calculator for an instant block paving estimate.
Guide to choosing block paving
This section tells you what you need to know in order to make sure that block paving is right for you. It should answer most questions and give you some ideas about what's available and how to choose the right block paving for you.
If you have any questions that are not answered here please don't hesitate to get in touch.
The popularity of block paving has grown exponentially in recent years. In truth, block paving has always been popular. Its adaptability and simple but charming appearance mean that it can work to most tastes. The choice of colours and shapes available make imagination the limit when it comes to design.
The recent surge in popularity has primarily been due to its reduction in cost. As low cost producers compete and bring down the price of shaped concrete blocks. Block paving also has other attractive features: a) it is permeable so drainage should be good and planning permission won't be needed (it usually is with less porous surfaces such as imprinted concrete). b) Most types are easy enough to repair without having to relay half the driveway.
All in all, block paving is an extremely good surface for most areas. It works well under high traffic and looks great. The next section will look into the specifics of block paving.


Choosing the right block paving
If you are thinking about block paving for your driveway, patio, walkway or any other area you need to consider the type. This includes the colour, shape, cost and another surprising feature you may not have thought about.
Because block paving is usually made from molded concrete, it can be died almost any colour. Of course, the most readily available (and therefor cheapest) will be the most popular colours but this still leaves a lot of choice. The key considerations when choosing colours are:
Light colours get dirty
This may seem obvious but it needs to be said because block paving is usually a long term investment. It may seem like a great idea to go for off-white blocks however if they are not kept clean (which could take some work) you may end up with off-green instead.
It needs to fit in with the environment
Choosing a block paving surface without considering its context is a mistake we see too often. The pictures online and the setting in shops where you see them have been planned by professionals. They will always look good and may fool you into thinking that it's the block surface that does this.People take in their surroundings as a whole so even two great quality features can look ugly if they are mismatched.
Multicoloured or monotone
Multi Coloured blocks are usually used to create patterns. It doesn't usually cost much more to have this done which means a lot of people go for it. They take the "well if there is not much in it we might as well" approach. This can be a mistake for two reasons:
As mentioned above, it needs to fit with the environment. Simple patterns will be ok with most properties provided that the colours don't clash. But this can be taken too far quite easily.

If you ever want to sell it could be a problem. If you go for something very out of the ordinary there is a good chance that others won't like it. This means that instead of your lovely block paving driveway adding value to your property it will put off potential customers.
We recommend to most people that they stick to monotone or very simple patterns. Multi Coloured block paving can be amazing, or it can be a disaster. Planned well there is nothing to worry about.
Block paving as a feature or a surface?
This point follows on from those above as an extra consideration. Do you want it to stand out as a clearly designs feature or just to act as a surface? Most people fall more towards one end of this spectrum than the other.
To make your Preston block paving a feature you probably want something that stands out and is unique. This will involve the incorporation of different colours, shapes and maybe even materials. This will help it do draw attention.
If you are more interested in having a long lasting, good looking surface then you will want to sick to less daring colours and little or no patterns. This will help it blend into the greater design and keep attention focused on other things.
When it comes to block paving shapes, the same rule applies as to colours: You can get almost anything but the most popular ones are the cheapest and easiest to get hold of. Here is some of our general advice on block paving shapes.
Rectangles are the most popular shape. They are the easiest to work with and the most efficient to ship and install. They are the best value option and can look as good as their oddly shaped counter parts. We recommend rectangle blocks to most people as the best value for money option.
S and W blocks are usually made to order and will only do large quantities so they are not usually used as residential block paving surfaces.
There are always new shapes coming out as the market gown and people want to differentiate themselves. Some of the more strange shapes are harder to get and harder to lay. The majority will be as easy to lay as regular rectangular blocks.
When it comes to shape we recommend rectangular blocks to most people. However if you want something more extravagant or unique we can certainly accommodate.
What are chamfered arises and why are they important?
When choosing the shape of a block there is one important practical point that you should be aware of. Block paving will usually have a very small amount of flexibility in it. This means that the blocks can move up and down slightly.
When the block are pressed down they will tilt and the two upper edges will press on each other. Concrete block are great when compressed but this kind of pressure can cause a fracture in the blocks.
To counter this, designers can make blocks with the upper edges cut off (chamfered arisses). This small change can preserve the integrity of your block paving.
The downside of this is that the block paving surface will end up with small indents which can gather dirt and be hard to clean.
In the end it can be a choice between block paving that may chip or that gathers dirt and moss over time.
Cost of block paving per square meter
Most people expect that block paving will be very expensive so they go for another option such as indian stone paving. We want to say it here, block paving can come in at the same price or cheaper!
Our experience and research has shown us that the cost will usually come in at around £100 per square meter. A break down of this is as follows:
Blocks £20

Sharp sand £3

Dried sand £1.50

Labour £50

Other costs should add between 10% and 20% to the price.
This is assuming only a minimal amount of leveling and preparation will be needed i.e. replacing an already removed driveway. If you are getting the paving laid on an odd surface expect an additional cost of £6 – £24 per square meter for preparation.
Considering the quality, lifespan and overall appearance of block paving, it has become incredibly cheap. With prices that can compete with concrete slabs you should consider block paving. 
Different shapes and their cost
The prices above are at the low end for standard blocks. For shaped blocks the prices increase. Here are some average prices per square meter for different types:
How to avoid the Preston block paving cowboys
Sadly, there are plenty of 'cowboys' promising to lay block paving for dirt cheap prices. There are no qualifications needed in order to work with paving so this means you have some inexperienced and dishonest 'tradesmen' getting involved.
The Preston bock paving cowboys get away with inaccurate quotes and bad work because most people know less about it that they do and will take them at their word. This can leave you with a terrible finish or with a hefty bill added on at the end when it's too late.
There is no way to avoid the risk completely but there are a few things you can do to avoid it 99% of the time.
Make sure they have reviews, an established website or some other way of verifying they have experience and have completed quality Preston block paving work in the past.

Get a few block paving quotes and avoid any that are significantly cheaper than the rest. In talking 20% cheaper or more. Good, legitimate tradesmen need to make money in order to keep doing what they are doing. This means they will not drop below certain prices. If someone is dropping way below the others you need to ask why.
Block paving materials fall into three primary categories: Natural stone, Concrete and Clay. Each has its own advantages and disadvantages. Understanding each material will help you to make the best choice and to steer clear of any unwelcome surprises.
This has only become widely available in recent years as foreign imports have brought down the price. As you would expect, natural stone is generally the most expensive. This is because of the processes that go into getting.
The most popular types of natural stone paving are granite, sandstone and quartz with some other aggregates also making up a large chunk of the market.
Pros of natural stone block paving
Can look stunning

Will last far longer than man made blocks (granite lasts indefinitely)

Will never fade

Highly weather resistant
Cons of natural stone block paving
Much more limited availability

Can be significantly more expensive

Harder to work with (especially granite)

Limited shapes available

Inaccurate sizes which make it difficult to install

Limited block depths
Concrete blocks are made in the UK and overseas. They are made by pouring concrete into moulds.
Pros of concrete block paving
Cheaper than clay

Wide variety of shaped, textures and colours

Accurate sizes (this helps with construction)

Wide variety of block depths

Lifespan of at least 20 years
Cons of concrete block paving
Colours can fade

Wear can expose the aggregate and change the appearance over the years
Clay block paving is similar (and sometimes identical) to old style house bricks. It is common for reclaimed bricks to be used as block paving for their rustic, worn look.
Pros of clay block paving
More durable than concrete

Colour will not fade

Higher lifespan than concrete
Cons of clay block paving
Less variety available

Prone to moss and lichen growth

Sizes can be inconsistent

Cutting can be problematic

Higher price than concrete

Limited block depths
We hope that you have found this guide useful. If you have any questions or would like to see anything else included in this block paving guide, please get in touch.
We are a reliable installer of block paving in Preston. If you would like a quote please get in touch via the contact form below.
Block paving service areas
Acorn Gardening offer block paving in Ashton, Bamber Bridge, Buckshaw Village, Chorley, Euxton, Fulwood, Grimsargh, Higher Walton, Hoghton, Howick Cross, Hutton, Lea, Leyland, Lostock Hall, Much Hoole, New Longton, Penwortham, Ribbleton, Riley Green, Samlesbury and Walton-le-Dale.