Low maintenance garden, Lostock Hall
Work completed April 2019
About
A recent garden in the low maintenance category completed in Lostock Hall. Jane and her husband were having problems with the drainage and maintaining the lawn. They decided it was time for a fresh start and asked us what their options were for the budget. After discussing some options they opted for new drainage, some contained flower beds, a stone circle feature and lovely flint gravel. 
What we have done
 Removed the old garden and installed a large drainage cube at the rear of the garden. We dug out and then levelled the area then took the waste away.
 Install the flower beds. We custom built two flower beds to give some life to the garden. The rear one is made from cut sleepers and is custom built at the site.
Stone circle garden feature with Japanese shrub. This acts as a central feature which adds class to the garden. 
Gravel. 2 tons of premium quality gravel was used to cover the area.  
The gravel and deep drainage cube will ensure very good surface drainage. With only 3 small growing area the garden will be very easy to manage and will look good no mater the time of year. 
Jane is extremely happy with her garden and has already asked us back to do more work.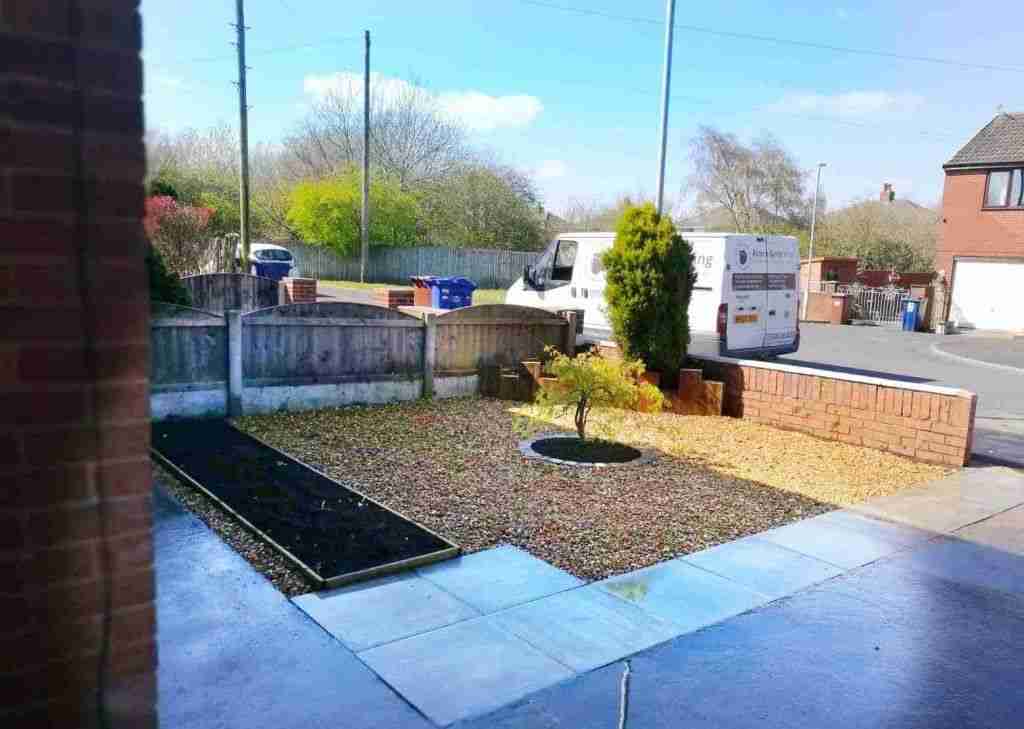 Want to build an amazing garden like this?
We work in Lostock Hall and surrounding areas. We offer a full garden building service with five star reviews. Visit our landscape gardening page for our range of services. 
Want to know more about our services? 
We build all types of garden features and are very good at our job. Have a look around our site for more services and advice.