Landscape gardening Buckshaw Village
About
Jenny and Ian like to use the garden but they don't like to look after it. They opted for a no maintenance design which you can see below. This makes it easy to take advantage of the sporadic sunny days we get without having to fight the weeds and tend the plants. 
The fence
Close board fencing is a sturdy, height quality fence which gives a good level of security and privacy without compromising too much on appearance.
Naturally it will be made from pine or some other light coloured wood. This means it can be easily stained to match other types of wood or create the effect you want. 
The grass
The premium artificial grass you can see here has a medium pile height and feels soft on the feet. This gives it the look of a freshly cut lawn. 
this type of artificial grass will stand up well to basic wear and tear. It will also handle most types of furniture on top without an issue. 
The paving 
They opted for classic concrete paving which works well with the design. It's not our favourite choice but it is a solid, reliable material which is easily maintainable.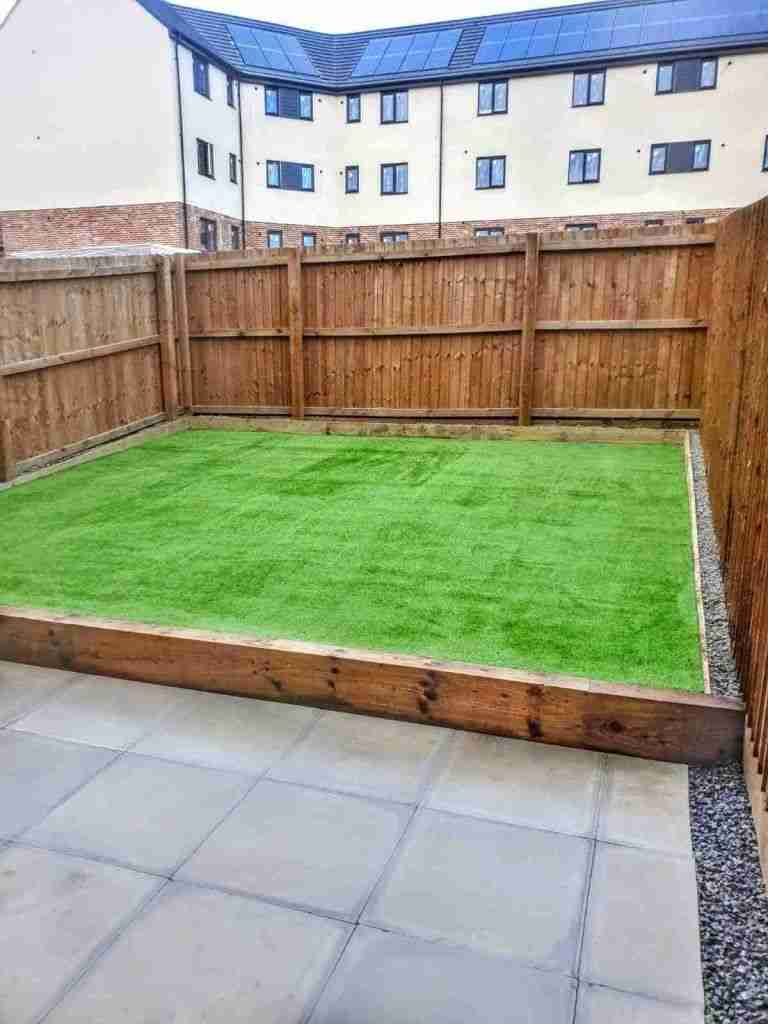 A space for life
This simple garden design reflects a popular life style which values quality time over chores. It values leisure over mindless work. Choosing simplicity can free you up to do what you like to do instead of what you have to do. 
Acorn Landscape gardening are here to help you make the most from your outdoors. We are a company you can trust to give you a high quality finish. Have a look around at our services and work or get in touch for a quote or to discuss an idea.