Full garden landscaping, Leyland
Work completed April 2019
About
Gary and his family have lived at their home in Leyland for 5 years. The house came with a large garden area which hadn't been improved in years. Gary wanted to turn the area into something practical and good looking so he got in touch for a chat about the potential design. After assessing the area and their needs we recommended separating it into a parking area and a garden area. Gary liked the idea so we got to work. 
What we did
 The area was covered in destroyed tarmac, mud and other debris. Our first job was to remove all of this using a digger and good old hard work. The areas for the fence, turf and gravel were measured and marked out according to the design. 
Installing the fence and gates. We installed a treated wooden fence with concrete supports and a custom built gate. The fence will last 5 to 10 years. The gates work well for privacy and security. 
Installing the turf. The turf lawn area was elevated and levelled using soil and compost. The turf was then installed and a 40cm border for planting was left around the sides. 
In the gravel parking area we created a flower bed border using sleepers which would separate the hedged and the grave whilst looking great. 
We then got 8 tones of gravel delivered and carefully spread it to a depth of 4 cm for optimum firmness to coverage ratio.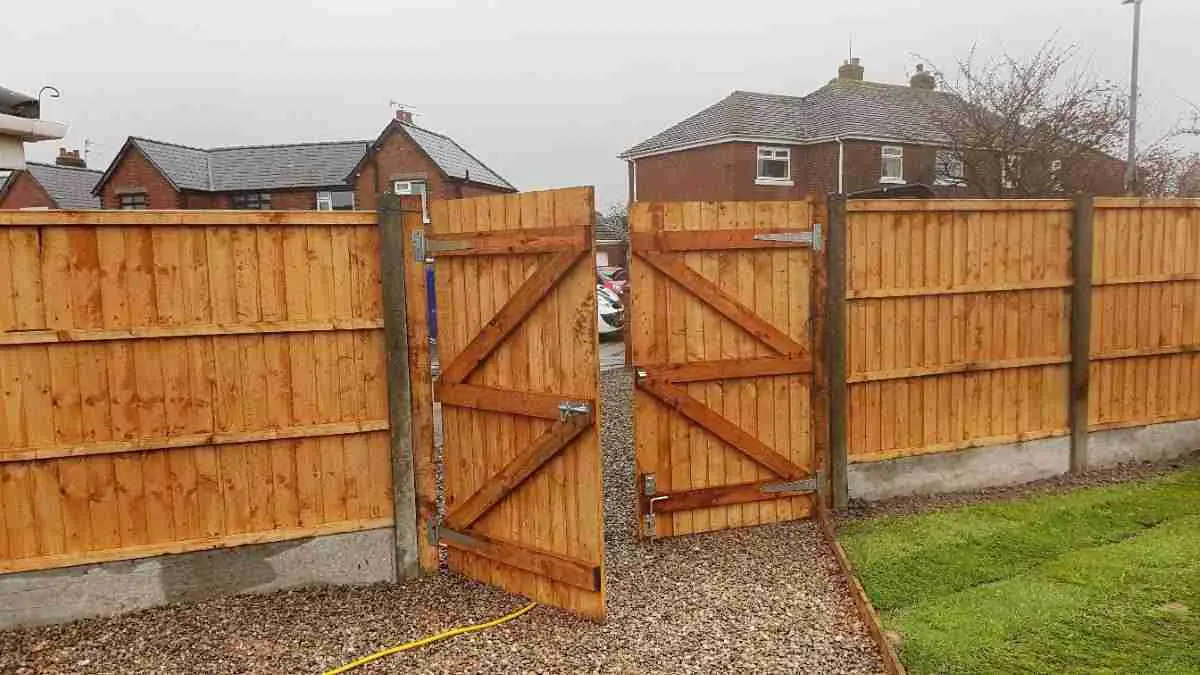 3 days, start to finish
We have refined our work processes so that we complete projects as fast as possible. This project was finished in 3 days so Gary and his family could enjoy the garden by the weekend. We can finish multiple projects in 1 week which means you can have your dream garden built in no time. Nobody wants their house to be a building site. 
Want to build an amazing garden like this?
We work in Leyland and surrounding areas. We offer a full garden building service with five star reviews. Visit our landscape gardening page for our range of services. 
Want to know more about our services? 
We build all types of garden features and are very good at our job. Have a look around our site for more services, examples and advice.