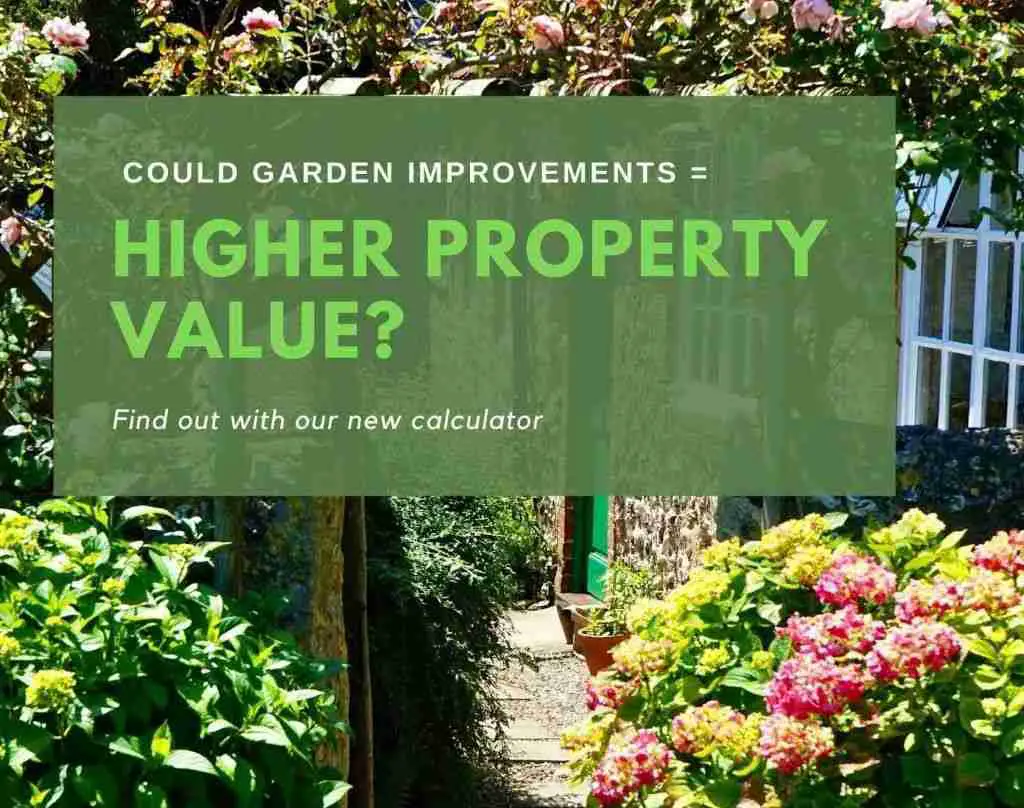 How much could your garden be worth?
A garden can be worth up to 20% of the value of your property. The value of a garden depends on the property value and the garden features. Features such as a patio, a shed and garden ornaments can substantially increase the value of your property.
Use our free calculator to find out: 
Estimated current value of your garden 
Potential value you could add
Investments most likely to add more than they cost. 
The research: Impact of gardens on house prices
A garden is an asset and can be an investment both when you live in a house and when you choose to sell or rent it. We have put together a calculator based on current research to help you work out which garden improvements can increase the value of your property. 
Research by Foxtons suggests that 62% of people say a garden is important to them. Other research has shown that a whopping 27 million people in the UK are interested in gardening. With this in mind, it can be very important to make the most of the garden you have when it comes to selling.
How much difference can a garden make to house prices? 
According to sellhousefast.uk a garden can increase the value of a property by anywhere between 5 and 20%. The average house price in the North West of England is currently £200,504 which means that a garden will on average add between £10,000 and £40,000 to the value of a property. 
We have been collecting anonymous data for a while now and have put together some findings on which garden improvements are most likely to increase the value of your property. 
Most effective garden improvements
The next logical question to ask is, which improvements make the most difference? To answer this, research was conducted with 36 estate agents, garden designers and property professionals who each voted on the importance of current aspects. We have used this data to build the calculator below. 
There are some general principles to consider when looking to improve your garden for a sale: 
Safety. People want to feel safe in their homes so a garden which feels protected from the outside world will be more appealing. This also goes for strong shed which look hard to break into. 

Privacy. People don't usually like being visible to the outside world so it could be worth making sure you have some nice high fences or other barriers to create some privacy. 

Low maintenance. Although gardening is a growing trend, low maintenance gardens continue to be the most popular. If your garden looks like its going to be an effort to tend, this could put people off. 

Style. We all have our own tastes and styles when this is too out of the ordinary it can put people off. To gain the widest appeal it's a good idea to have it looking clean and modern. 
What are the limits?
There are plenty of factors which affect house prices and all houses have limits on their potential value. One of the most important factors is ceiling price. Ceiling price is the upper limit for houses in your area or post code. Generally speaking, when your house hits the ceiling for the area all further investments will be a waste of money. Follow this like to find out more about ceiling prices. 
A second limitation is the overall feel. A good shed most likely won't add that much value if the rest of the garden is in poor condition. Unless you are going to raise the overall standard of the garden, an individual improvement could be a waste of money.  
We specialise in cost effective garden improvements. Acorn Landscape Gardening offers a professional landscaping service for everything from small changes to full garden makeovers.