Custom built horizontal wooden slatted fence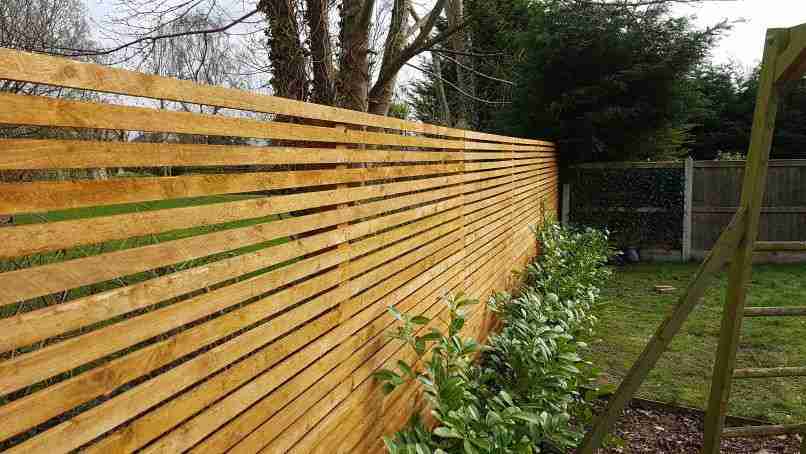 Last week we installed a horizontal wooden slatted fence for one of our customers. We custom build it based on a picture they had found on the internet. They wanted a fence for security but wanted it to stand out as a feature. Is more modern style looks great and is one of our all time favourite designs.
To build the fence we used heavy wooden beams with cement foundations and rough sawn wooden slats which we cut to size. The team designed, stained and built the fence on site in around 6 hours.
Horizontal slatted fences are a modern take on traditional fences. They also lend themselves to growing creepers and hanging garden decorations. We weatherproofed the wood with high quality stain to match the colour they requested.
They were delighted with the result and amazed at how fast it was made and cemented in place.
If you would like a custom built fence, we can build almost any type you want and have the job one in a day or two. Don't hesitate to ask for a quote to get it finished before the summer. Acorn Gardening are experts in outdoor construction. We take pride in what we do an always create quality fences.