Front garden fencing can come in many different styles and types for security, privacy or just to look good. Having a front garden fence can make your house stand out from the rest and give you a feeling of pride when you have visitors.
Most people prefer fencing with attractive designs but there are also fences that must be practical as well; this article will look at the most common types of font garden fencing and how they stack up against each other.
Privacy fencing
Privacy fencing is usually the most common type of fence to put up in a household. Privacy fences often come with taller posts and wooden panels that are almost impossible to see through. Privacy fencing can be made from wood, metal or composite materials.
All options give off an entirely different vibe but they both have their own pros and cons.
Privacy fencing tends to be 6ft tall or above and blocks street level view. Higher privacy fences are also good for security as they act as a visual barrier between the house and street.
The most common type of privacy fencing is close board fencing with concrete posts. But privacy fencing can be built with wooden or concrete fence posts depending on the style of fence you are looking for.
Low fencing
Lowe fencing is a use for people who value their privacy and are looking to save money on fencing costs. Low fences range from 2ft tall to 4ft high and can be in the shape of a picket fence or slats.
Low fences are very practical, cost effective and add character to your front garden so it does not look too plain. They do not offer the same visual barrier as taller privacy fences but are more popular because of the cost.
Low fencing is easy to maintain as they are quite light and can be easily repaired with only a hammer, nail and some wood or slats.
Picket fencing
Picket fencing is one of the most popular types of front garden fences there is. Picket fencing has recently started to come back in fashion and especially so in smaller houses. It can make your garden look more interesting and because they are made from wood, it adds a nice rustic feel to your home.
Picket fences are extremely cheap and cost around half as much as a wooden privacy fence or composite fencing.
Picket fences are an attractive way to hide unsightly garden features like washing lines, rubbish bins or the garage itself and it can also look extremely classy if they are maintained well.
Picket fencing is very easy to build and comes in various styles.
Composite fencing
Composite fencing is a type of fence that does not rely on the use of wood but instead uses plastic for its strength. Composite fencing has a very modern look and it can make your house stand out from others in the street because of this.
Composite fencing gives the security that comes with having wooden panels without all the cost, composite panels can be extremely expensive when bought in large amounts so getting enough to cover your whole garden can become quite costly if you are looking for an attractive design.
Railings
Metal railings are a great way to add a bit of style to your front garden and it makes the property look more interesting. Railings are popular because they do not require much upkeep, you can just leave them as they are and no one will be able to tell that they have been left for years.
Railings are often used at the bottom of driveways, in parks or anywhere else where there is a need for safety features. A lot of people prefer wooden railings rather than metal ones but it is all down to personal preference.
Bamboo fencing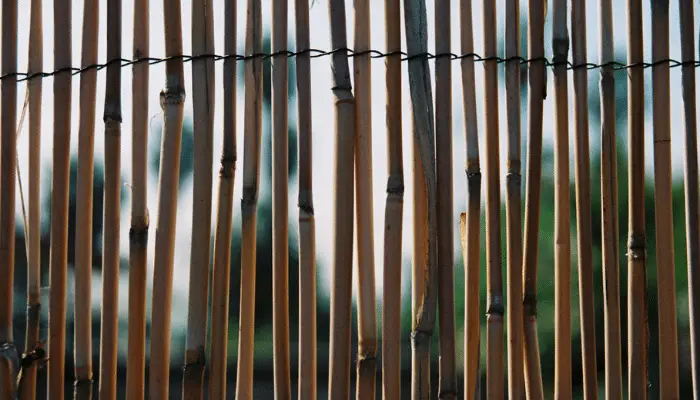 Bamboo fencing has recently gained popularity in the UK due to its practicality, attractiveness and cost effectiveness. Although not as cheap as low fence panels, bamboo fencing is still considerably cheaper than other types of fencing; this makes bamboo fencing perfect for people who do not have enough space around their house or need privacy quickly without spending too much money
Bamboo fences have the look of wood but they are much lighter and easier to maintain.
Lattice fencing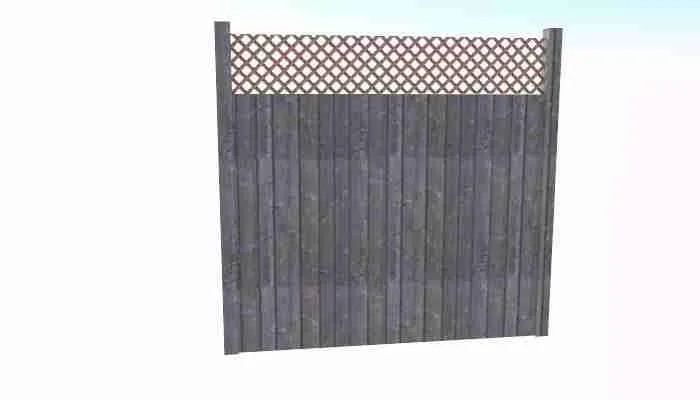 Lattice fencing is one of the most attractive types of fence available and gives your garden a nice old-English feel to it. A lot of people who go for lattice tend to have an old house or just prefer looking at traditional things so they opt for a more classic style.
Lattice fencing is extremely hard to climb and it can make your front garden look very clean.
Vinyl fencing
Vinyl fencing or plastic fencing is a relatively new type of fence in the UK but has already become one of the most popular because of its strength, durability and ability to resist damage caused by weather or even vandalism. Vinyl fences are made from sheets of plastic that are held together with aluminium frames so they do not require much maintenance and will last for years without needing any repair work done on them.
If you live in a rural area and have issues with wildlife, there could be other types of fencing which would be better suited such as mitigation fencing.