Commercial landscaping Preston
Acorn Landscape Gardening are one of the leading landscaping contractors in Preston, offering a wide range of services to create unique landscapes for our clients. We offer hard and soft landscaping for small to medium sized projects. From new paths to green sitting areas we offer a full landscape design and build service. 
We are fully insured, VAT registered and give written guarantees with our work. Get in touch today or use our estimate calculator to get an idea of the price range we work in. 
Trained staff 
Our staff are trained on the job and assessed and graded regularly. This keeps our standards high and the business moving forwards. 
Fast completion
Efficient working processes and leveraging the right machinery makes turnaround quick. Most work is turned around in less than 1 week.
Expertise
With level 5 engineering, joiner qualifications and 12 years landscaping experience our project manger Ian get get things done right.  
5 star reviews 
Our work is always good quality and on the rare occasion we make a mistake, we always fix it. That's why we have great reviews!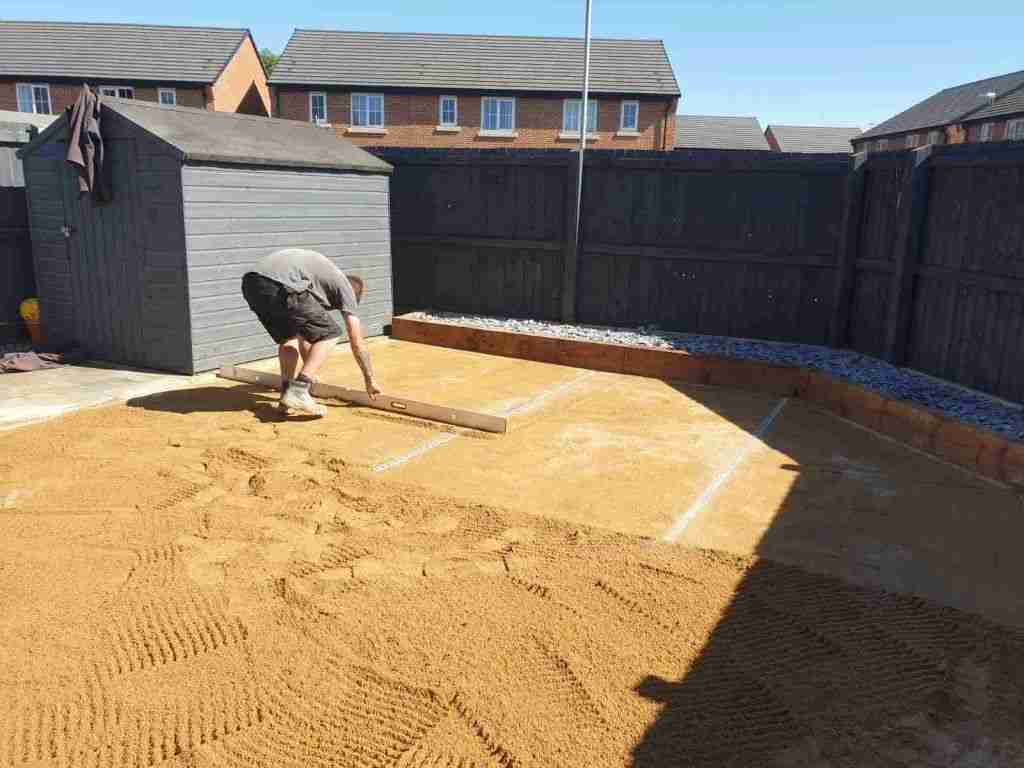 Work guaranteed 
We care about our reputation and delivering high quality. We back this up by offering a written guarantee with all of our contracts. 
One contractor
With a multi skilled team and the right connections in adjoining industries we can take care of most projects from start to finish. 
Commercial and industrial