Artificial Grass Preston, Landscaping project
About
Low maintenance gardens in in this summer. We have just finished another and its one of our favourites. 
John and his wife recently moved into a new build house with their dog Ollie. They are both busy people and don't have time to look after a lawn so they opted for premium artificial grass and some low maintenance plants and shrubs. 
Its a minimal design which maximises the useful space whilst still looking green and and having a nice atmosphere. 
Long lasting
We use tried and tested methods and high quality materials to make sure our artificial grass goes the distance. 
What we have done
Dug out, levelled and prepared the area. As you can see in the photos, we create a compacted, level base of sand to give the artificial lawn a firm but comfortable feel.
Raised sleeper boarders with decorative shrubs and slate gravel. Choosing low maintenance plants gives the garden a designer, minimalist feel. It looks open but stylish. 
Installing the grass. A wooden frame is built and anchored around the area. This is filled with sand, flattened and then covered with a weed proof membrane. The artificial grass in then carefully cut and measured to shape. The final stage is covering and fixing the fake grass to the wooden frame.
The sleepers to you can see on the grass are temporarily  holding the adhesive in place to ensure a flawless finish when they come off.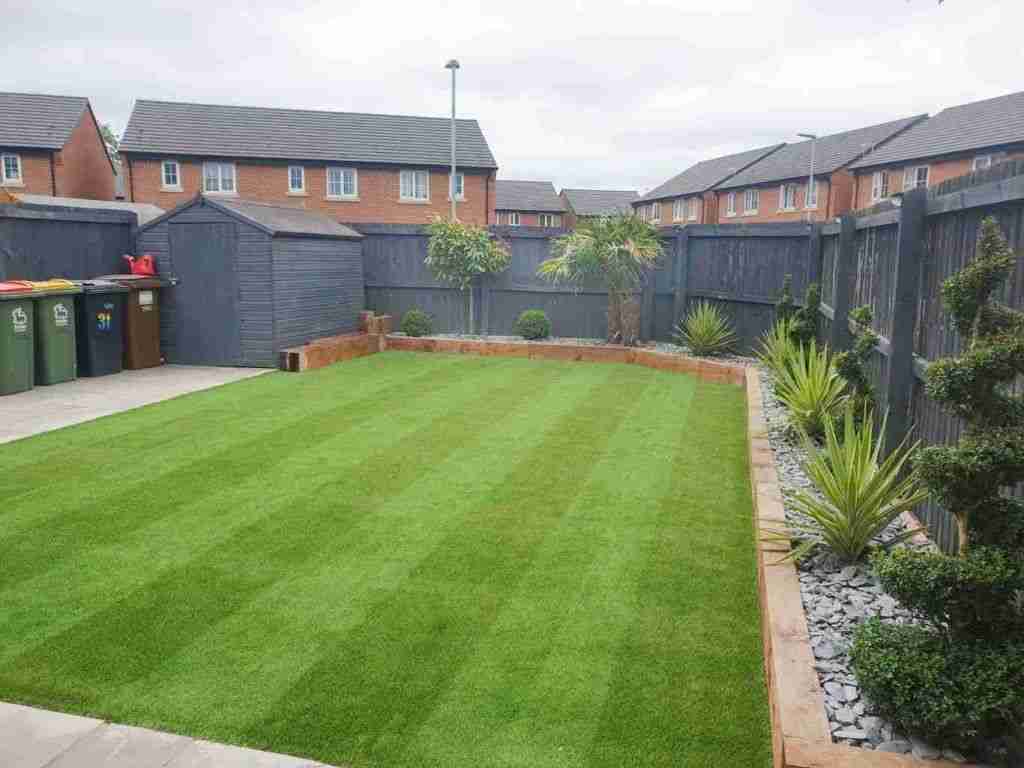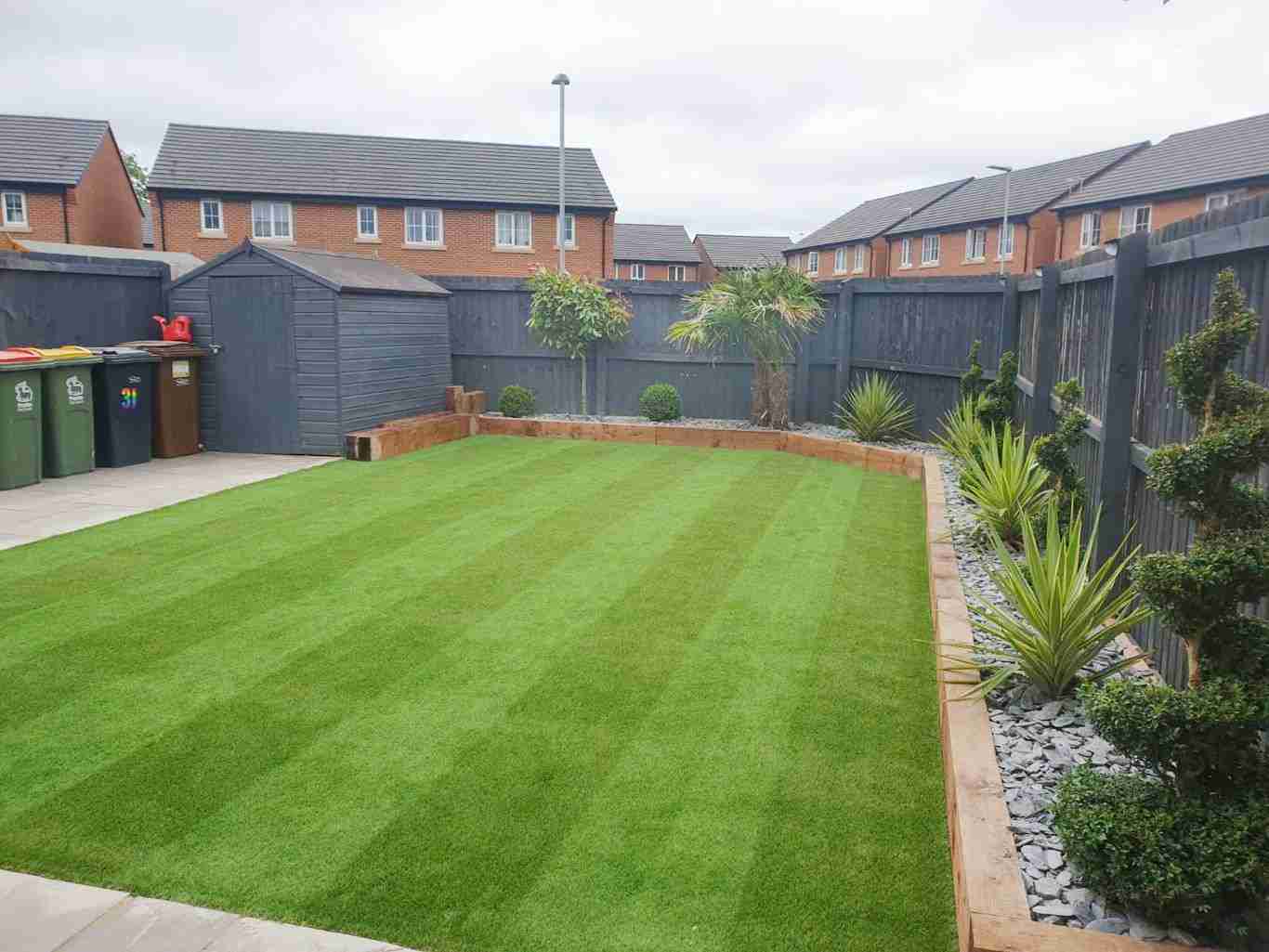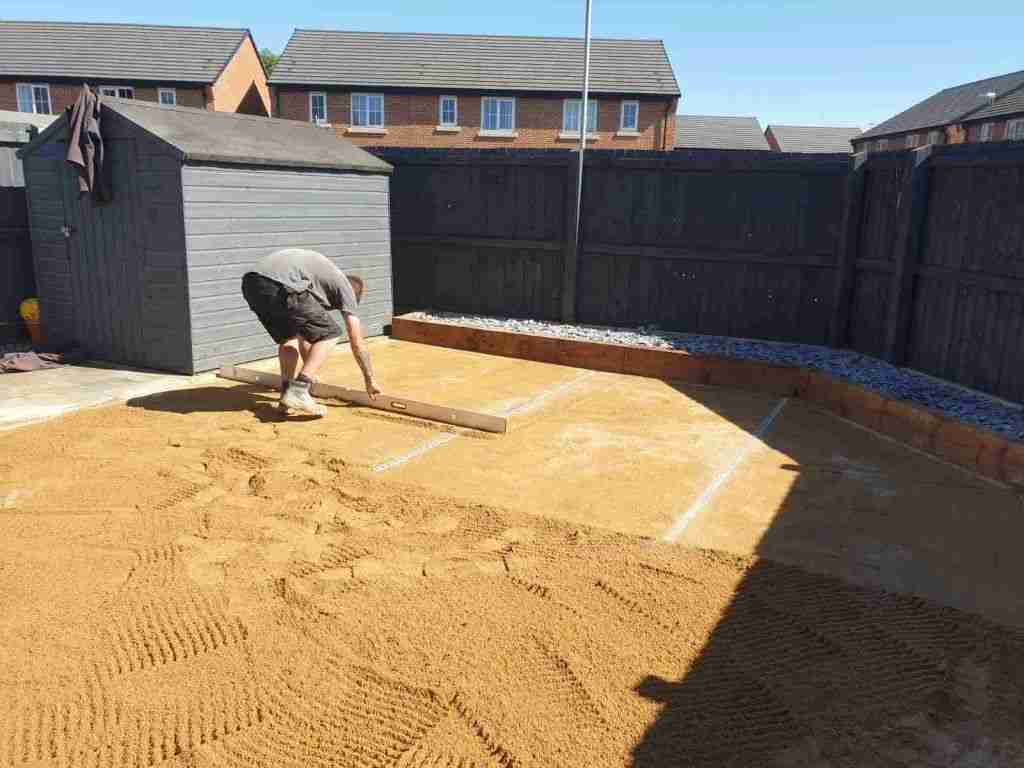 Looking good for years to come
The artificial grass area here will require very little maintenance or attention but will look great for years to come. Acorn gardening are experts in building low maintenance gardens. Even if you don't have a solid idea we can work with you to create something spectacular.
we also offer a garden design service which can take your property to the next level. Get in touch today for a chat with our friendly staff. 
Want to know more about our services? 
We build all types of garden features and are very good at our job. Have a look around our site for more services and advice.